'Move Easy-Feel Good
 A special way to achieve your maximum well-being with minimal effort
My name is Angelika van der Schilden, I am an international trainer, author and speaker. My training 'Move Easy-Feel Good' is ideal for women aged 45+ who can't or don't want to dedicate extra time to a regular fitness program.
I help women struggling with physical complaints such as neck, shoulder, back and pelvic floor issues who want to become and remain fit and full of vitality without strenuous effort, so that they feel good, have more energy and radiate power!
My mission is to introduce you and help you benefit from the amazing posture and movement method of Ismakogie.
Angelika van der Schilden
I studied physical education at Leibniz University in Hannover, Germany, and have always enjoyed teaching movement to both young and old. My life changed completely when I was introduced to the special posture and movement method of Ismakogie in 2000.
I had been suffering for years from back problems and had a hernia, and physical therapy was not helping. I started using the Ismakogie techniques and was surprised to immediately notice a lessening of the pain I was experiencing. It was not long before I could move much better than I was actually "supposed to" according to my doctors and therapists. These excellent results were all the proof I needed.
It still fascinates me how little effort is required to maintain my physical condition and level of wellbeing. I now feel fitter and more at ease in my body than I did 20 years ago.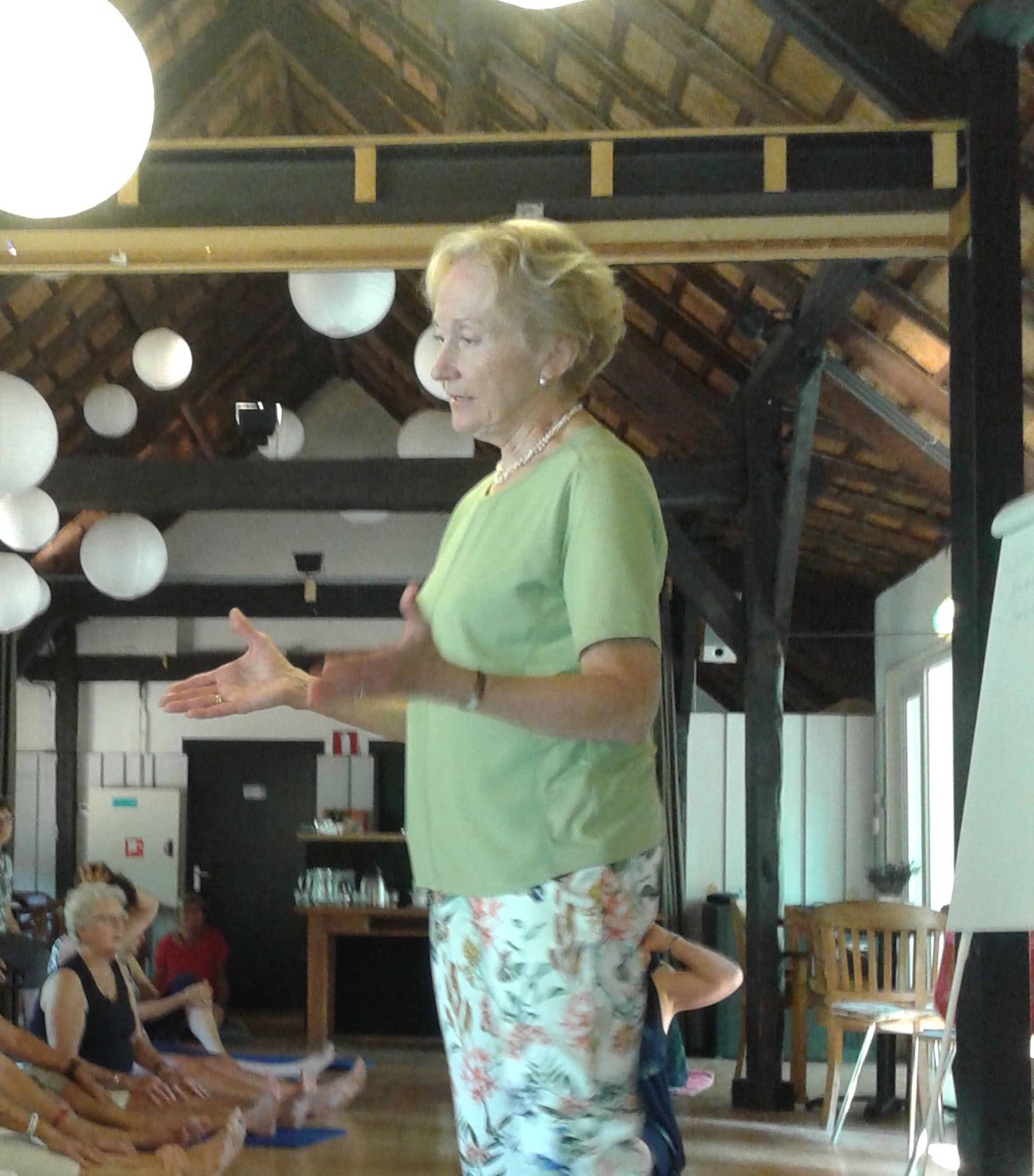 Certified Ismakogie teacher since 2003
I give presentations, workshops, courses, and personal training in Dutch, German and English. I also give my classes and personal training online.
I help women with physical issues such as pain in joints/neck /shoulder and back, pelvis problems (instability) and pelvic floor (incontinence), but also with physical complaints arising from rheumatism, fibromyalgia, ME – chronic fatigue syndrome and bone fractures. My clients benefit tremendously from this method, and I receive a lot of positive feedback.
Ismakogie
The unique posture and movement method of Ismakogie was developed in the last century by Austrian Professor Anne Seidel. She was in effect a beautician researching how to effortlessly maintain facial beauty for as long as possible.
During her study years at the University of Vienna, she discovered that your posture has a great impact not only on your appearance and radiance, but on your entire well-being!!! Ismakogie is a method of muscle training which goes totally unnoticed and can be easily implemented in daily life. You can use it anytime and anywhere. You keep your body and mind moving and effortlessly become and remain fit and full of vitality.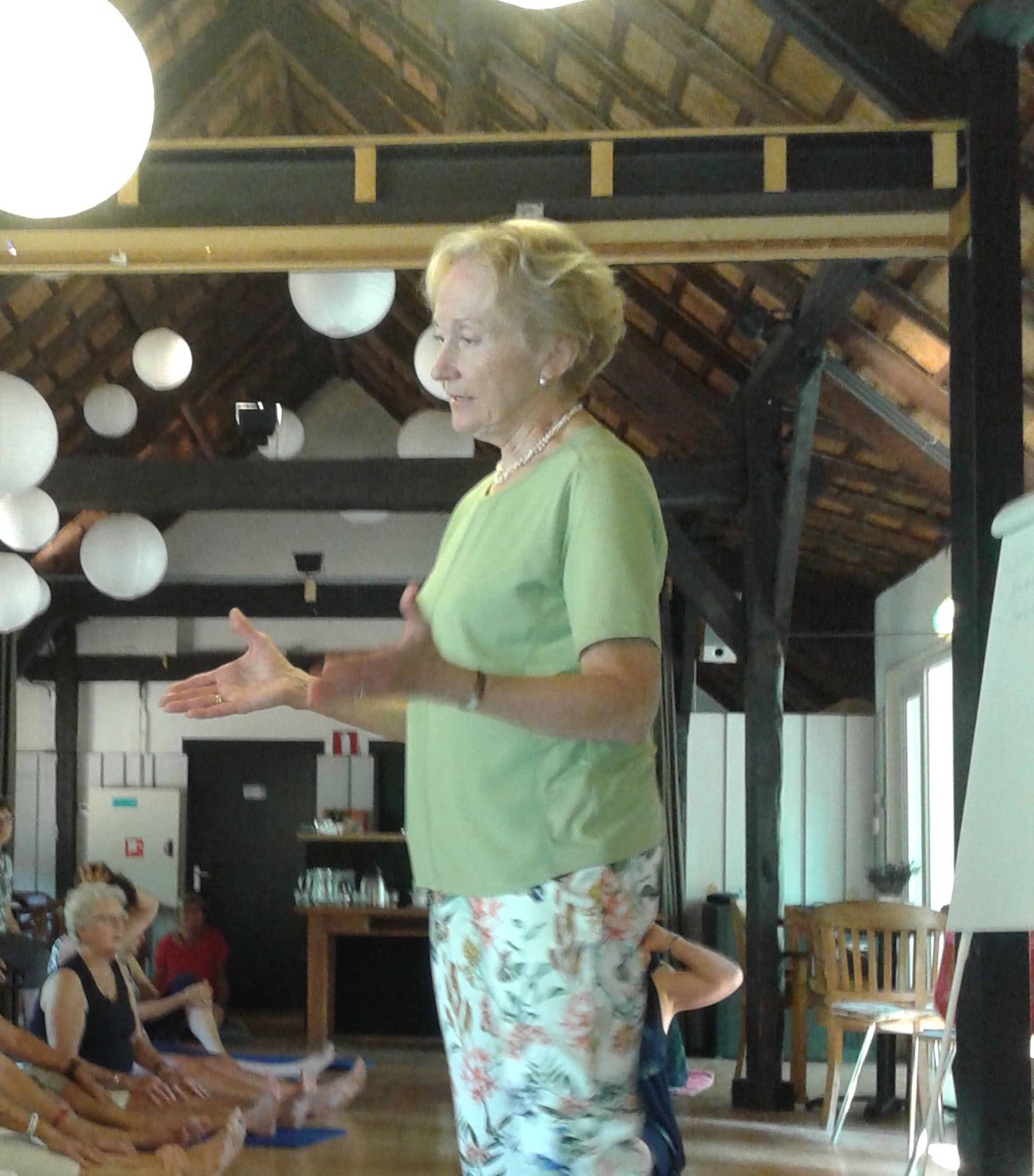 'Angelika knows exactly how to choose the exercise that help. It's amazing how such simple exercises can have such a great effect. I am grateful to Anne Seidel, who has trained many people in this. Angelika knows how to convey her thoughts subtly and boldly'.
– Angela Weesie –
My mission and passion
My mission and passion are to help you move and feel better in daily life, to be more relaxed, with heightened energy and to radiate vitality.
People have so often asked me what Ismakogie is and what it can do for them. Each time I explained what it is and what it is not. At some point I decided to condense all my knowledge and experience accumulated over the past 20 years in a book. And here it is. I introduce you to 'Move Easy – Feel Good, in 10 Steps", a different way of moving than you are probably accustomed to.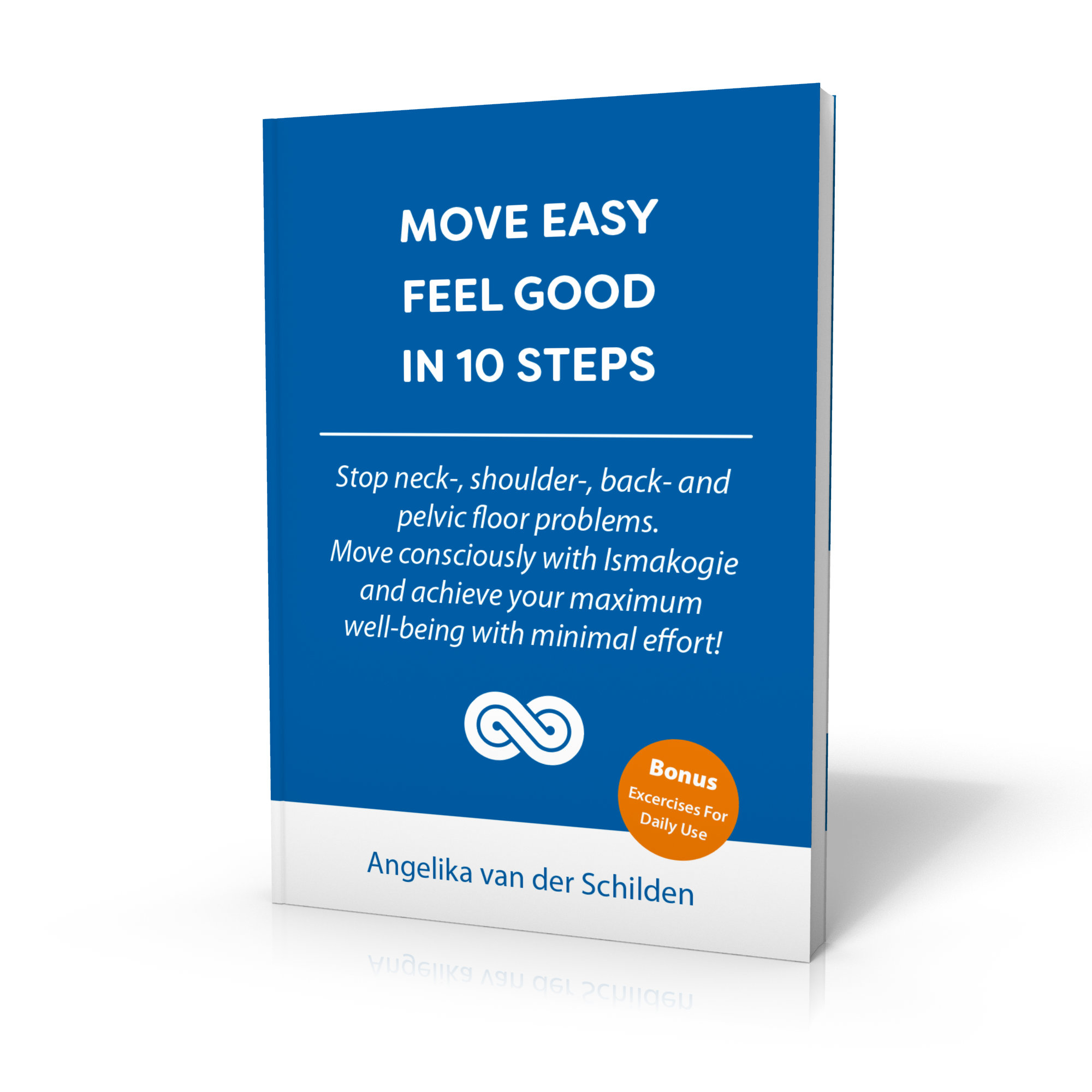 Achieve your maximum well-being with minimal effort
Improve your fitness level without strenuous effort, help your body function better, reduce or avoid many physical complaints…
And as a result, feel better in your body, more relaxed yet more energized and radiate vitality!